Nothing will work unless you do.
Brexit Doesn't Have to Be Your Financial Exit
July 3, 2016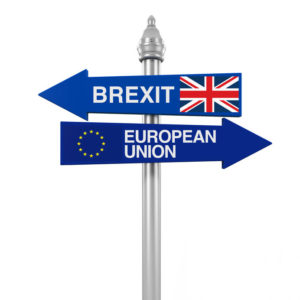 If you're still wondering what "Brexit" means for you and your future, you are not alone. Same thing goes for which direction stocks, bonds and the economy are headed these days.
Alarming ups and downs – mostly downs – that began last summer have onlookers from Main Street to Wall Street scratching their heads. Thankfully you don't have to worry as long as your financial plan is at work. Let me explain.
Since the most recent crisis in 2008, we have enjoyed years of a rising stock market and an expanding economy. Then, last August and again in December, stocks fell drastically with a few partial rebounds. The economy also slightly slowed down in the last three months of 2015.
Even with slowed growth, the economy still seemed strong enough for the Federal Reserve banking system to raise its interest rate target last December for the first time in nearly a decade. Yet factors that help the U.S. grow don't always help other countries.
For example, domestic oil production has skyrocketed in recent years due to new technology. That has hindered the economies of Saudi Arabia and Russia, which rely on their own oil production. Financial turmoil in China due to rampant corporate debt and a weak manufacturing sector has hurt the world's second largest economy, ­as well as less advanced countries in Asia and Latin America.
So here we are today with a surprising move by the United Kingdom last month that shocked the world—its historic referendum to leave the European Union in a bid to gain greater control over its economy. Global stocks stumbled while safer assets like U.S. Treasury bonds surged in value. Uncertainty over Brexit even weighed on the Federal Reserve's decision to hold rates steady this summer.
Yet the real concern about Brexit is that the U.K.'s decision might prompt more countries in the EU to follow suit and break away from the regional economic system. Greece, for instance, has a high debt burden and floated the idea of leaving last year during tense bailout negotiations. Ultimately, trouble in Europe's economy could affect both China and the U.S.
As a result of all these factors, the Federal Reserve continues to rethink its plans to continue raising interest rates. Furthermore, these issues show how complex financial matters can be, and why it doesn't pay to take shortcuts in pursuit of "easy money."
Stocks typically rise in value over the long term while bonds usually return their principal plus interest for investors who hold them through maturity. On average, both U.S. and global stock indexes have more than doubled in value since the heart of the financial crisis in 2008. Looking at market patterns over previous decades, it is expected that ups and downs are par for the course with investing.
Ideally, during investment cycles, stocks and bonds will not move in the same direction at the same time so that diversification works to your advantage. That was certainly the case after 2008, as stock prices climbed while low yields and interest rates kept bond investors at bay. At some point, stocks and bonds may switch places as far as which asset class is on top. Stocks and bonds "taking turns" in that manner has helped many investors balance growth and protection.
Millennials and GenXers who stay the course, while also regularly contributing a portion of their paycheck to stocks and bonds in their retirement accounts over the years, can buy investments at bargain prices when the market is down, averaging out the portfolio's total return to account for investments purchased at market highs.
For Baby Boomers who are pre-retirees or retired investors planning to tap or are tapping into their nest eggs, it's a good time to see how your stock investments are helping you stay above inflation while your bonds provide income to fund your retirement paycheck.
While uncertainty is still in the air, Brexit does not have to be your financial exit.
Photo Credit: 123RF.com
---