Comprehensive Financial Planning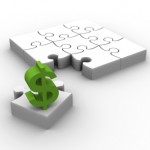 Financial Fountains' comprehensive financial planning service offers a holistic approach to your financial journey. We integrate your resources, commitments, and lifestyle goals with the relevant financial planning areas detailed in our services. All elements work together so that you can enjoy life and do more for the common good.
Financial Fountains builds from the initial meeting and Money Stewardship Profile to create the framework for your comprehensive financial plan. As we move along the process, we may ask for additional information to clarify your goals, values, and current situation.
Financial Fountains will analyze your information and develop a comprehensive financial plan that will guide you in living an abundant life. The financial plan will provide an overview and assessment of your current financial status and recommendations to strengthen your stewardship practices and to enhance your overall financial well-being. We will review your plan, discuss your options, and decide how best to implement the recommendations.
To the extent that these areas apply, the Comprehensive Financial Planning service will address:
goal setting
budgeting and cash flow analysis
debt management
investment planning
income tax planning
estate planning
retirement planning
education planning
risk/insurance planning
charitable planning
small business planning
Financial Fountains will work with your accountant, attorney, insurance agent, or other professionals to ensure a unified team approach to reaching your goals. We will modify your plan as necessary to reflect the changes in your goals, life circumstances, current laws, and market conditions. The comprehensive financial planning service covers a 12-month period from the date of the initial agreement. Comprehensive financial planning clients may engage Financial Fountains for our investment management services.
Comprehensive financial planning fees begin at $2,000 and are based on the scope of the engagement (e.g., family size, extent of planning needs, and cash flow).  The flat fee is pro-rated over the twelve-month period.  A minimum deposit of 1/12 of the fee is payable when the agreement is signed.  The remainder of the fee is billed monthly.
Financial Fountains will provide ongoing assistance for clients who renew the service annually. The renewal service generally includes an annual update to the comprehensive financial plan, ongoing support with implementing recommendations, and consultations as needed. The renewal fee is determined prior to the anniversary date.