Investment Management Services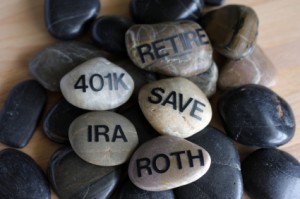 Financial Fountains offers investment management services consistent with the investment planning section of your comprehensive financial plan. We execute, manage, and monitor our investment recommendations based on your objectives, time horizon, and risk tolerance.
Financial Fountains constructs diversified investment portfolios using carefully selected investment vehicles suitable to your situation. We consider cash flow needs, inflation, taxes, and economic and market conditions when executing your portfolio. We provide ongoing portfolio review and make investment changes as needed.
Financial Fountains primarily uses no-load mutual funds and exchange-traded funds (ETFs) as low-cost, tax-efficient ways of investing in stocks (equities) and bonds (fixed income). We also consider individual fixed income securities and equity securities if appropriate for your situation. To build a diversified portfolio, we use the following equity investment styles and classes, based on your circumstances:
value/growth
domestic (US)/international
large, medium, and small capitalization
nontraditional equities (e.g., real estate investment trusts (REITs) and commodities)
Financial Fountains provides investment management services on a fee-only basis. Our compensation is the annual fee charged quarterly to your investment account based on the percentage of assets we manage on your behalf.
The annual fee starts at 1% of assets under management for accounts less than $500,000. The fee decreases on a sliding scale for balances greater than $500,000 and caps at 0.35% for assets greater than $2,000,000. The investment management fee is billed quarterly in advance and is typically deducted directly from your portfolio. There is no minimum account value or minimum fee for our investment management services.
For your protection, Financial Fountains does not take possession of your investments at any time. Your accounts are held with a qualified custodial bank.