Nothing will work unless you do.
The Business Case for Diversity and Inclusion: Is There One?
August 18, 2018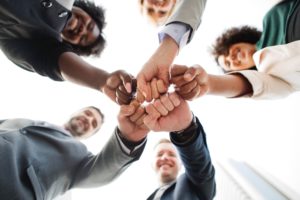 Is there a business case for diversity and inclusion?
As an African-American female, one might assume my response would be a resounding "Yes!" Let's set this assumption aside for a moment, knowing that assumptions without facts don't hold substance any better than a drinking cup full of holes.
Rather let's keep the merit of the question at the forefront.
The mere acknowledgement of this question opens the possibility for assessing its validity and the evidence either for or against. Interest in the question serves as a catalyst for research to test the formulated hypothesis.
There is much at stake for businesses in the answer. Consider, for example, resource allocation, market share, profitability and sustainability. As an entrepreneur and business owner, I can attest that the ears of any corporate executive driven by shareholder value will perk up at the mention of these factors.
With limited resources, businesses strive to get the best bang for each shareholder's buck. Corporate leaders pursue strategies to gain market dominance by tapping into consumer preference and buying power.
One market trend deserving acknowledgement pertains to the 2015 Census Bureau projection that by 2044, racial minority populations in the U.S. will be the majority. Major factors that are driving this forecasted change in racial composition include increasing birth rates among identified minority populations and immigrants. But there is a second, very intriguing factor: the triumphant power of love.
---