Nothing will work unless you do.
5 Things about Family Dynamics and Money in the African American Community with Lazetta Rainey Braxton
August 2, 2019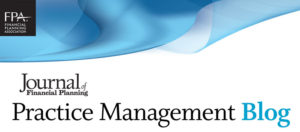 Lazetta Rainey Braxton, CFP® professional, knows that, many times, sitting down with a financial adviser might be the first time a couple has had a conversation about money. In the African American community, money conversations don't often happen organically. Money might be viewed as a stressor, and talking about money might be seen as rude or uncomfortable.
I recently sat down with Braxton for a 2050 TrailBlazers podcast episode to explore family dynamics and money, what guilt African American professionals may carry with them if they feel they've "made it" while their community still has financial need and how the importance of serving your clients best interests.
---