Nothing will work unless you do.
Access to Prosperity: Lazetta Rainey Braxton, Founder and CEO of Financial Fountains
April 18, 2019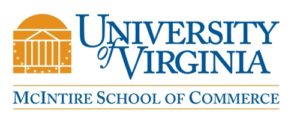 Wealth management and financial planning have a reputation for being the kind of services that are reserved only for the elite. Lazetta Rainey Braxton has aimed to single-handedly change that.
Fusing her many passions for the higher purpose of empowerment, Braxton founded Financial Fountains, which provides financial well-being and effective stewardship practices to a diverse client base. Since 2008, she has offered financial planning and investment management services to clients across the country, while conducting educational seminars through her speaking series, Gateway to Wealth.
A leading voice for diversity and inclusion in her profession, Braxton is an active participant on many fronts. She is chair of the Association of African American Financial Advisors (AAAA) and the current and first president of the AAAA Foundation, which advances financial planning in African-American communities. She also serves on the CFP Board Center for Financial Planning Advisory Panel, Women's Initiative Council, and the Diversity Advisor Group.
And as if that impressive list didn't already read as if she operates with a completely full schedule, we feel inclined to add that Braxton often collaborates with the media as a member of the CNBC Digital Financial Advisor Council, and has made TV appearances on "NBC Nightly News with Lester Holt," "Nightly Business Report," and CNBC's "Closing Bell."
---