Nothing will work unless you do.
ThinkAdvisor – Helping Underserved Clients Turn Income Into Wealth
February 14, 2019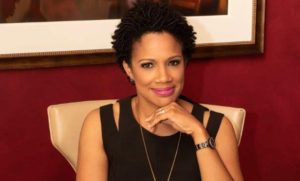 Harriet Tubman escaped slavery and courageously helped liberate other slaves in the mid-1800s, leading them to freedom as a "conductor" of the secret Underground Railroad. Deeply inspired by the historic activist, certified financial planner Lazetta Rainey Braxton, an African-American, is leading a proud fight for a "financially liberated America," she tells ThinkAdvisor in an interview.
Braxton, 45, is a strong voice for diversity in financial services, and her commitment to it is clearly evidenced by her RIA, Financial Fountains. The Baltimore-based firm, serving clients in several states, targets underserved consumers that are "overlooked by Wall Street," as its website proclaims. Clients are widely diverse generationally, economically, racially and otherwise.
A 20-year-plus industry veteran, Braxton is chair and past president of the Association of African-American Financial Advisors and board president of the AAAA Foundation.
In the interview, she talks about overcoming the challenges of being a black woman working in the white-male dominated financial services industry and the objectionable circumstances that chiefly precipitated her choice of going solo a decade ago.
---